Graphic Design
Web Development
Digital Strategy

SEO Consultant
Nikkles Design Agency for online digital strategy.
Specializing in custom website development that highlights your marketing potential. Implementing organic SEO (with on-going SEM and/or SEO packages available), digital strategy, and graphic design services.
Online Marketing Strategy & SEMrush Specialist • Graphic Design • Web Design • Custom WooCommerce Development • Branding Packages • Training on your Website • Complex Websites • SEO/SEM Packages • Keyword Position Tracking • Content Suggestions • phpList and Email Marketing (including HTML templates) • Magazines • Project Management • Pre-Press • Website Security *Including Canadian Compliance Requirements • Print Liaison • Photography
Nikkles Design Agency (*NDA) is founded by Nikki.
*More team members still to be added!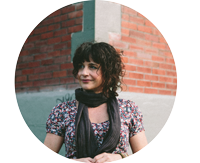 Nikki Kent
Founder • Organizer
– Background –
Marketing | Graphic Design | Web Design | Journalism | Photography
A Vancouver based digital strategist.
Custom websites, marketing plans, & branding packages.
Specializing in WordPress, creating both high functioning, beautiful websites that are able to grow with your business.
Let's make your website work for you.
Code, design, and SEO.
Things like security matter.
Keeping difficult projects managed and scoped.
– founded 2011 –