Nikkles Design Agency is a boutique design agency.
Specializing in custom website development, SEO packages, full graphic design service with pre-press capabilities (design to press management).
Graphic Design Agency • Web Design • E-Commerce • Custom Membership Sites • Logo Design • Training • Branding Packages • Complex Websites • Clean Commented Code • SEO • Keyword Position Tracking  • phpList and Email Marketing (including HTML templates) • Magazines • Project Management • Pre-Press • Website Security • Hosting • Print Liaison • WooCommerce • Photography • Websites for Small Businesses
NICLI ANTICA PIZZERIA
website and digital marketing
Nicli Antica Pizzeria is a local Vancouver restaurant. BC's first VPN certified pizzeria.
Website and digital marketing.
Digital Strategy | Website Design | Print Collateral | Photography
TOUR GALIANO
Small business branding package
Tour Galiano is a small business in BC.
Full brand build.
From concept to final design.
Screenprint | Logo design | Website design and build
I didn't know where to begin developing my new business and Nikki was there to execute a small idea and bring it to life.

In the past I worked with her in a corporate setting and that is how we met.

She created my logo in one sample, she really understood what I was looking for (even though I wasn't sure myself!). Whenever I need clarity and advice she's always there happy to respond.

Any website changes I had throughout the year she did almost immediately and with attention to detail. I have received compliments from every tour guests about how great my website is, I was happy to tell them Nikki is the genius behind the site and not me. Anyone who has the pleasure to work with her will not be let down.

I recommend using Nikki for any small business or corporate projects!
STAGE POSING COACH
E-COMMERCE AND RESTRICTED MEMBERSHIP SITE
Audrey is one of the busiest people I know. She needed a way to make her website look after all the e-commerce, and membership signups for her, so she can concentrate on what she does best.
Make champions.
This is a WooCommerce and recurring subscription membership website with restricted video tutorials.
Complex online booking software, to book Skype and 1-2-1 online training sessions with Audrey.
Purchased products automatically open content restricted products and online training videos upon online purchase.
Subscription based recurring memberships.
Selling live products and lessons with inventory control with world wide capabilities and auto configured timezones.
Nikkles Design Agency (*NDA) is founded by Nikki.
*More team members still to be added!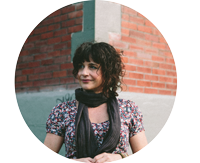 Nikki Kent
Founder • Designer • Organizer
– Background –
Graphic design (including pesky pre-press) | Coding | Web Design | Journalism | Photography
I'm a Vancouver based graphic designer, with over 20 years of experience in the print industry.
I create custom websites and branding packages, for a consistent and user-friendly product and brand interaction.
From complex custom WordPress websites, (including WooCommerce and membership based sites), to beautiful brochure style websites that are able to grow with your business. Let me help your website work for you.
I code and design.
Things like security matter to me.
I can keep a project managed and scoped, plus, look after all the details and guide you through the process.
– founded 2011 –