Project Description
Coal Harbour Liquor Store is a boutique liquor store in the heart of Coal Harbour in Vancouver. They have amazing one on one personal customer service, with specials, exclusive events and delivery service!
An Amazing Search Function:
They needed a way to add and remove products easily. They have specials and events they host to promote their products, and they needed a website that worked with them to help display their exclusive brands.
Instruction Manuals:
They needed to be able to add that info themselves. I created a set of instructions training manuals for them to easily add and remove products on the fly.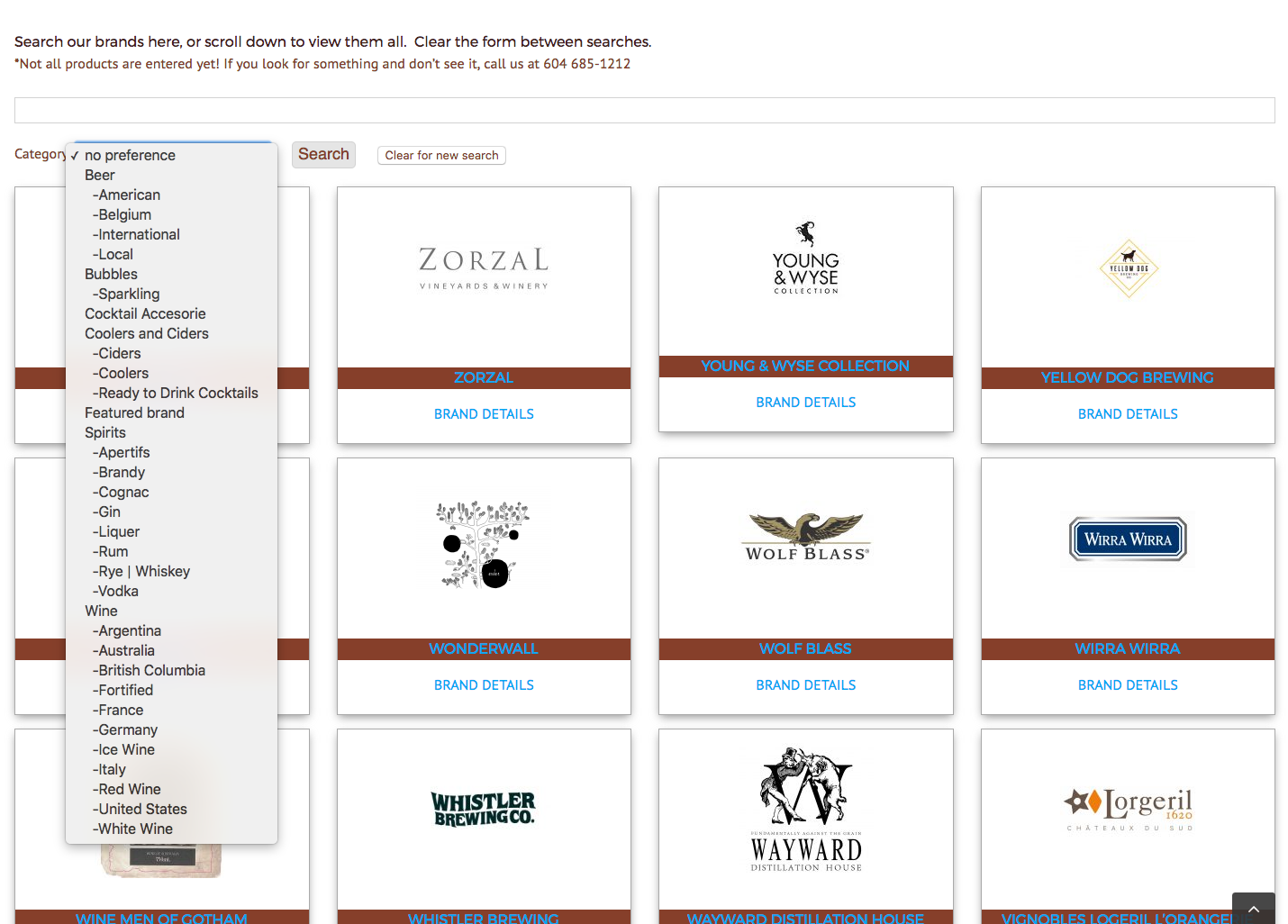 Obstacles:
We had to do lots of pre-planning in order to make the search function work smoothly.
Adding the correct categories, so the end user had a smooth experience and found what they were looking for in the first search. Plus, make it easy for Coal Harbour Liquor Store to add extra search terms, as they added exclusive products. These needed to be searchable by the end user easily.
Each brand has a profile custom post type, it has as much or as little info as added by Coal Harbour Liquor Store.