Project Description
A solar powered, algea filtered, energy farm in western USA Designed for Transglobal Oil.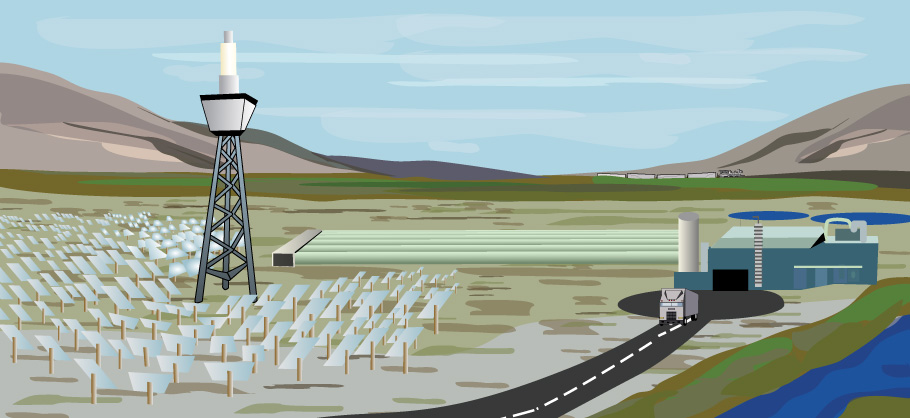 This was drawn using a photo of the actual landscape of the location sourced.
I worked closely with their engineer to create the environment image for their proposal to be submitted with solar and algae powered features.