Project Description
About the client
St. Regis Hotel Bar and Grill
About the project
The landmark building was an inspiration throughout the whole design process.
I have updated their menu's twice now. Plus, built their new website. They needed to have their menu items added as text for better SEO.
Includes outside signage and various different menus.
Print style
Digital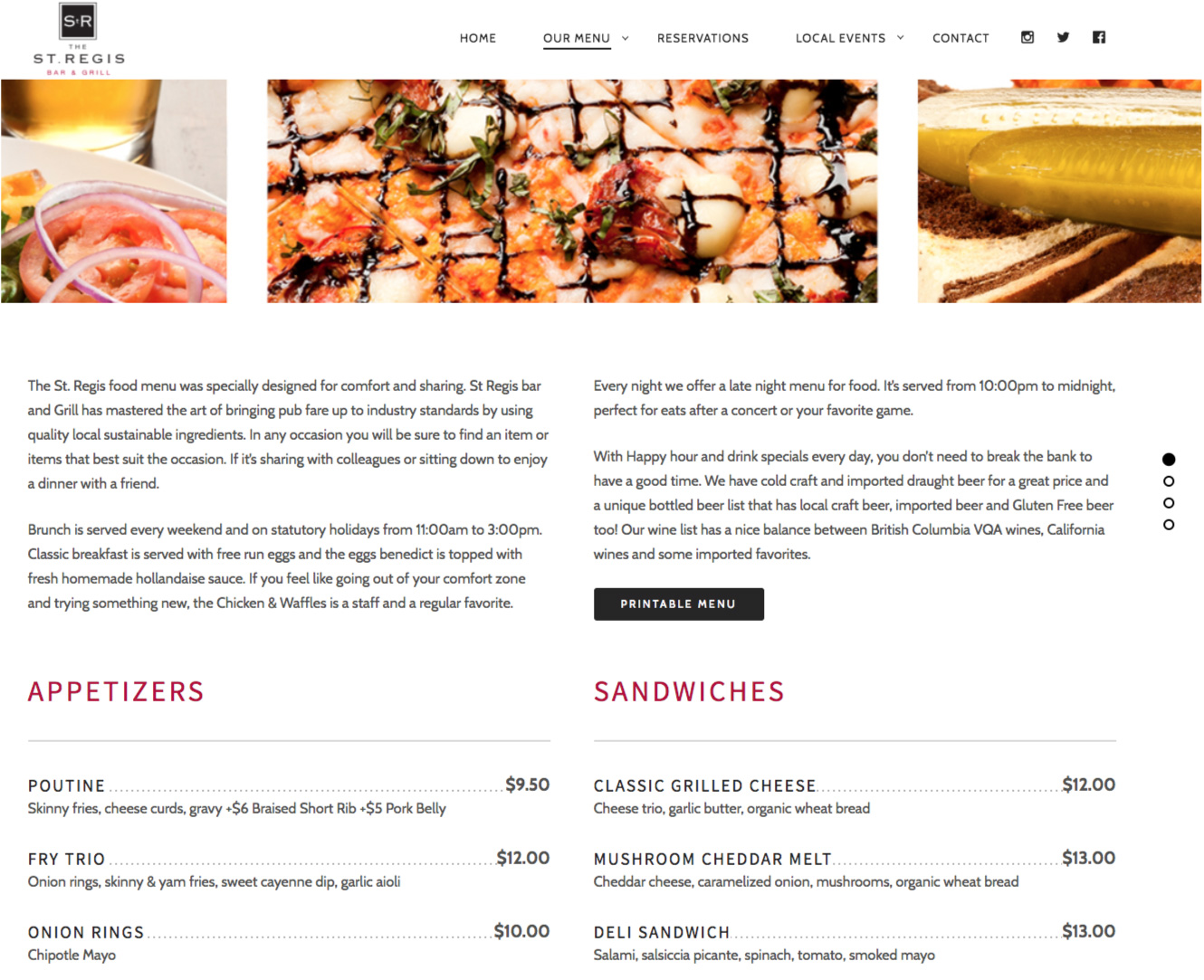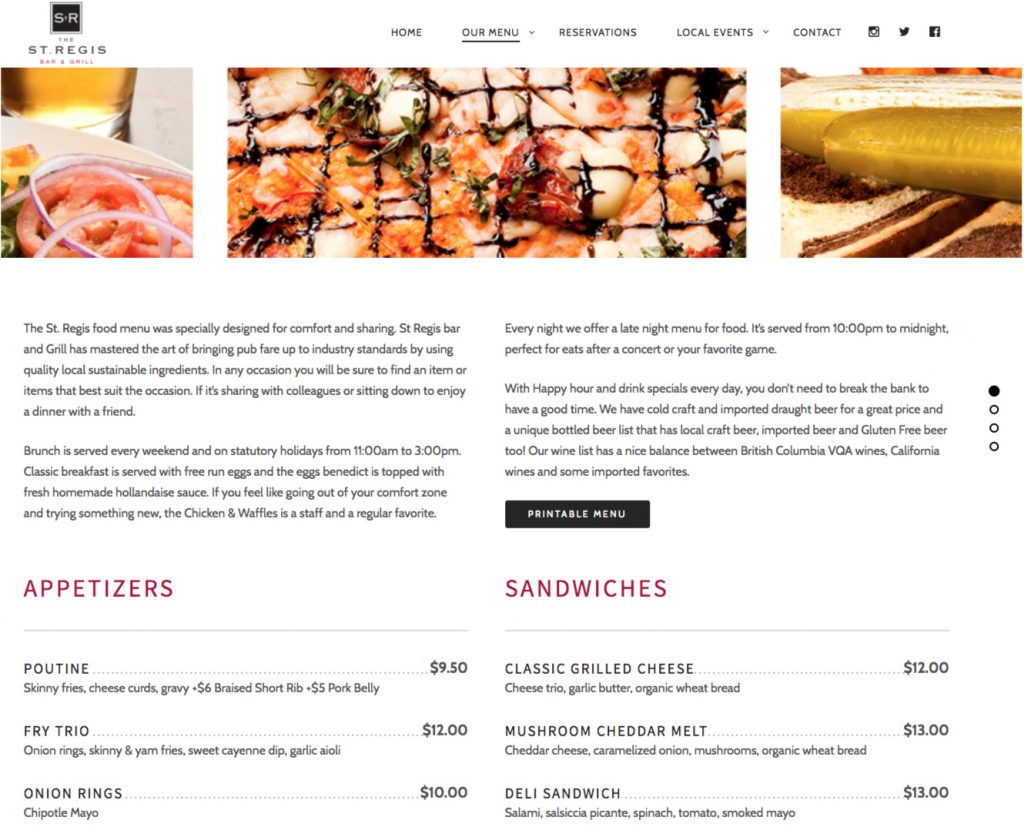 We hooked their website up with Yelp table bookings.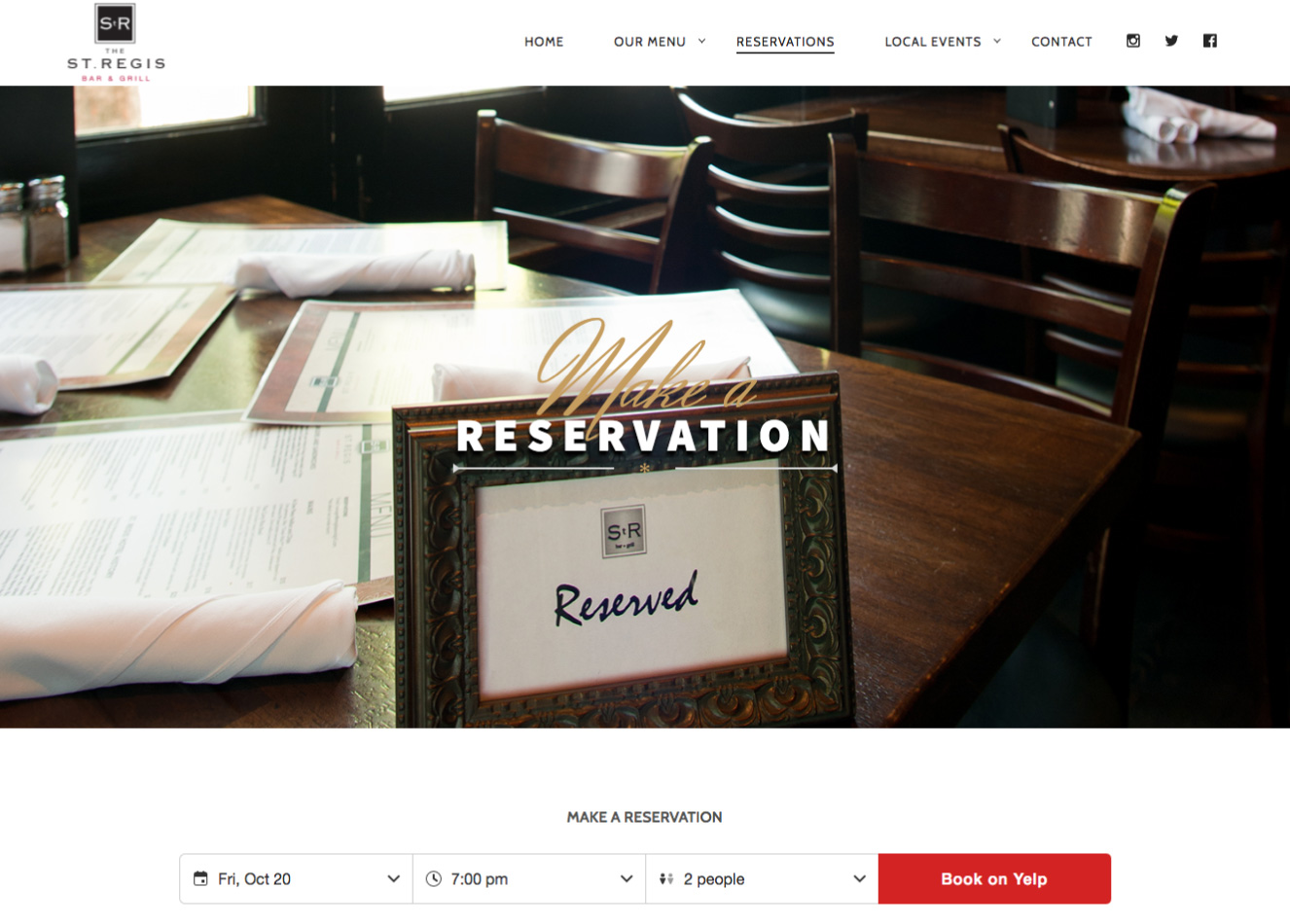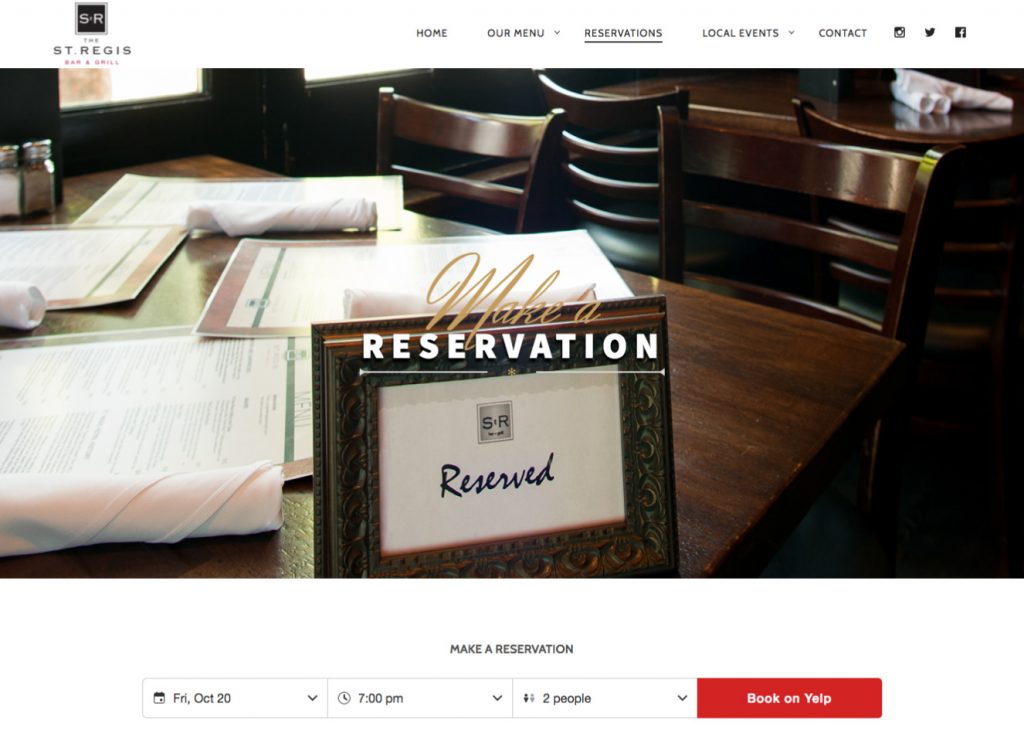 We added a map from St Regis Hotel to various areas around Vancouver, so guests could load that up on their mobile devices.