Project Description
About the client
Local, seasonal, day and guided hike tour company.
About the project
A website, logo and screenprint friendly design package.
This is a good example of a small business website. Rachelle had a photo library started, and we built a beautiful site that will easily lend itself to commerce in the future, if required.
Design
Tour Galiano, was looking for a logo they could use for all their social media, website and clothing.
Plus, a website that can expand as they do. Easy to add commerce to, plus when she is ready to do online bookings, we can easily add that to her website.
Problems to solve
Setting up the different packages and making them easy to find on the site.
Concept
Here are the steps we went through for this logo and overall feel for Tour Galiano. I included items we could use to combine with it as samples (the button samples below).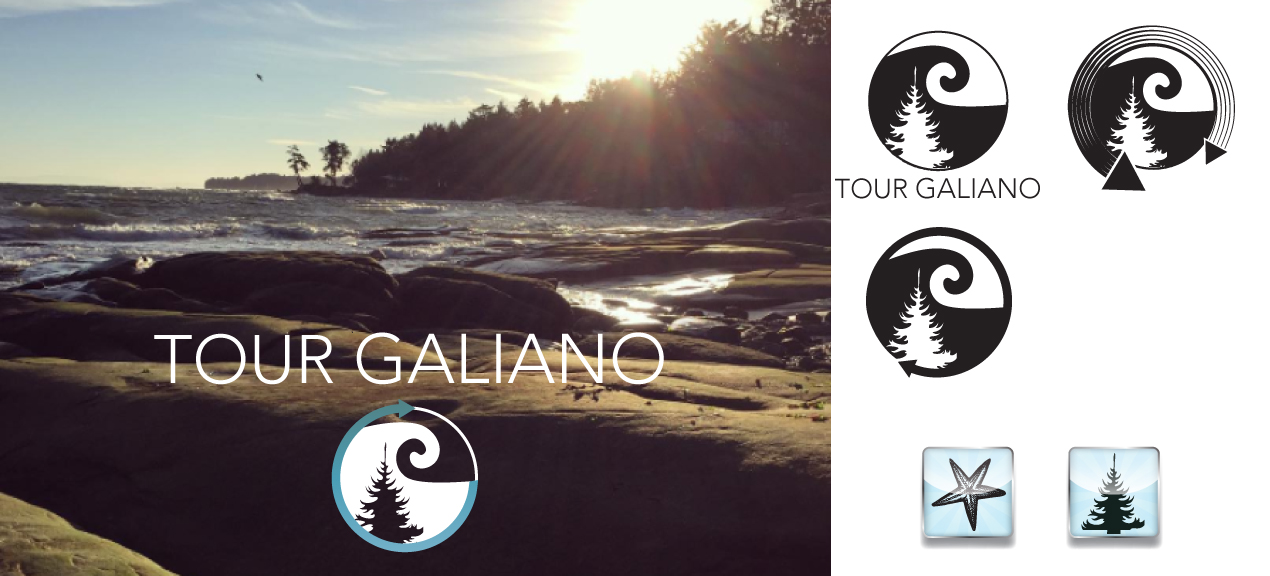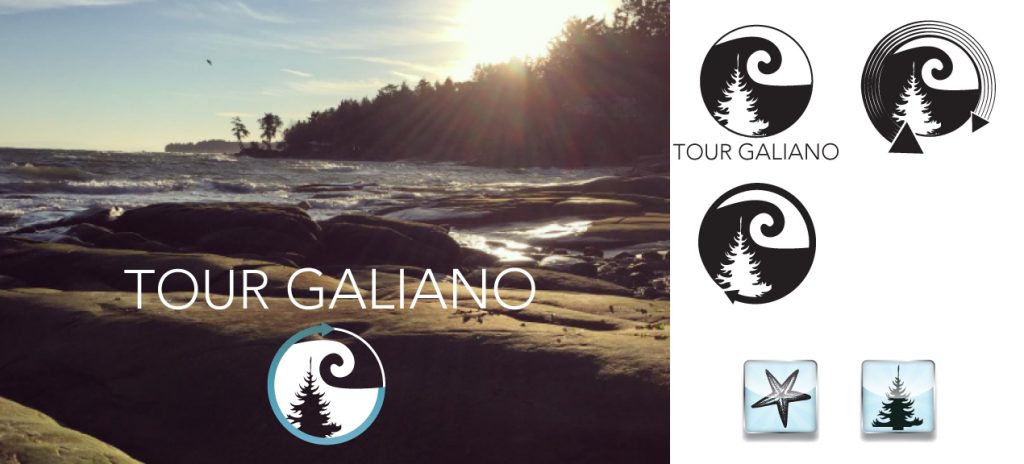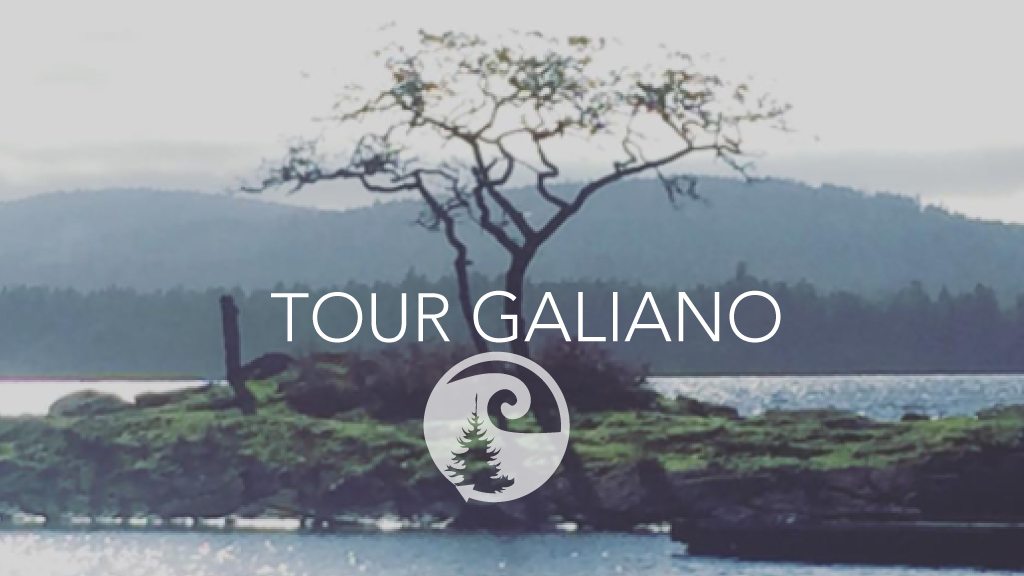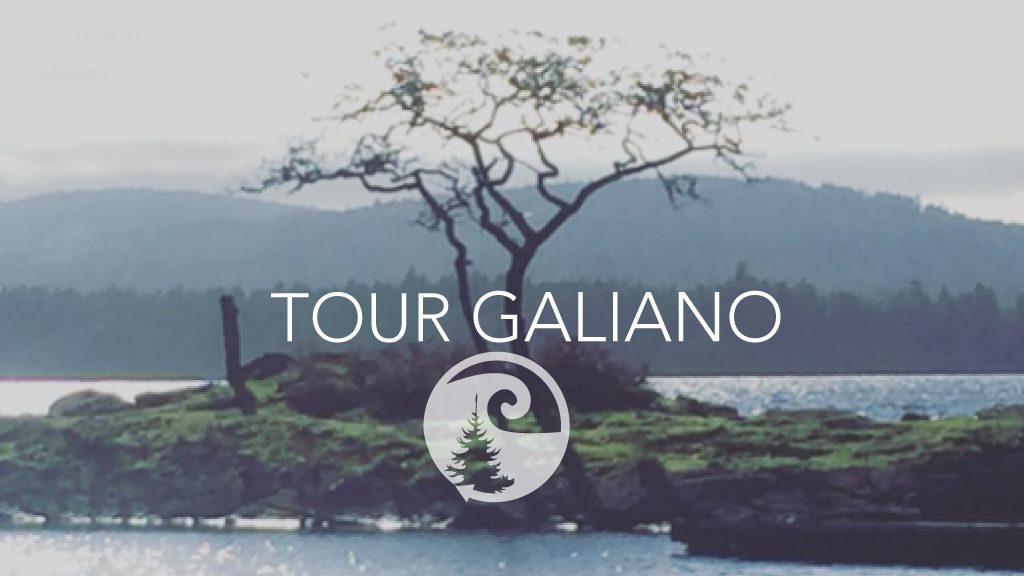 Tour Galiano is a guided hike and day tour company. The logo needed to be easy and West Coast. She was setting up guided tours that hit many local artisan shops. I didn't want her logo to compete with them in any way. To work with their art and designs was my  goal.
Keeping it fresh, and one colour made it lend itself easily to screenprint.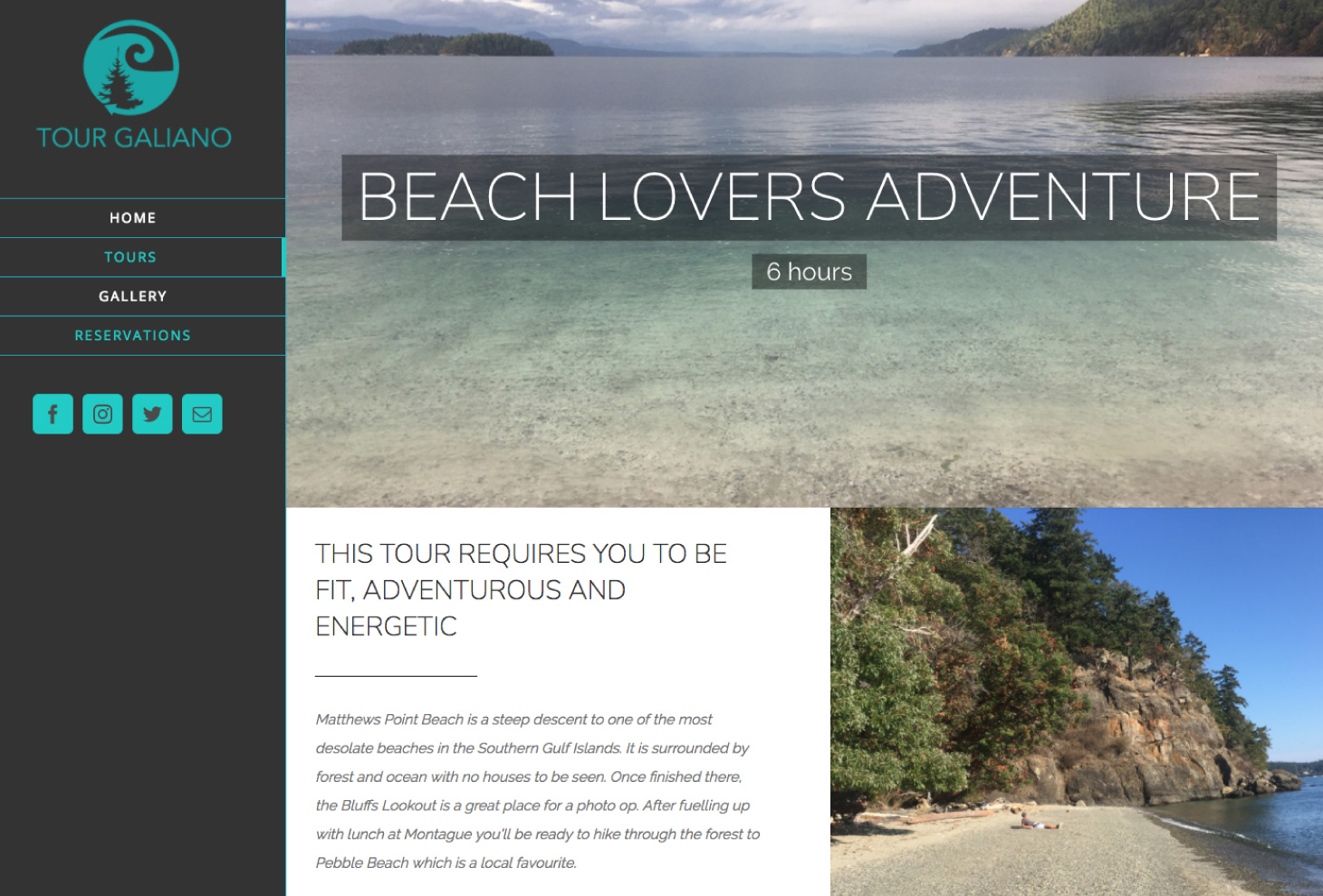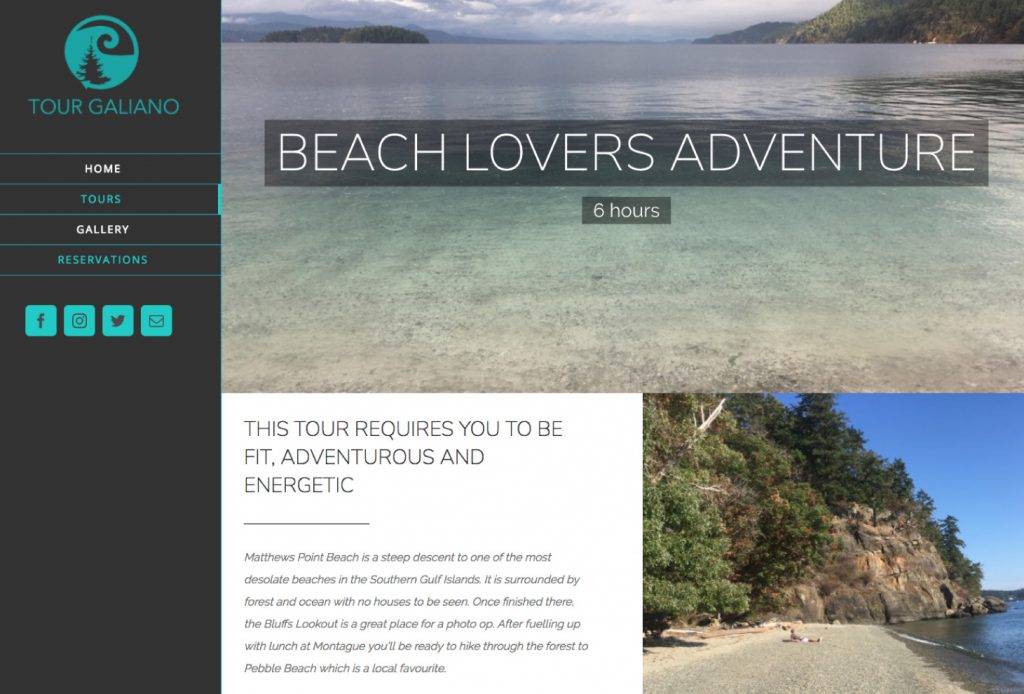 Great social media presence with her logo