Welcome to our soap making info page. This is general information about what's in our soap.
question: why did i get soap? answer: because we love you.
Our soap is a work in progress. We are looking forward to making molds. We did make a silicone mold of a circuit board, so keep your eyes open for that piece of art in your collection 🙂
Damien is the lead chemist (our amazing neighbour and soap master from Killer Clean Soapworks helped us set up). I'm scared of chemicals, and do better as a safety officer.
I also have odd skin sensitivities and some allergies (no Shea Nut butter in any of these). Since making soap, I haven't had a crazy allergy reaction. But, it's also been covid… So, the baseline is questionable.
The name: Colo Soap Co, comes from the fact that this soap is cured behind server racks (photo coming), in Mission. Or, a Colocation (a place where servers live or a data bank). The dry air cures it quickly.
Mostly all natural (may contain Typ0 hair).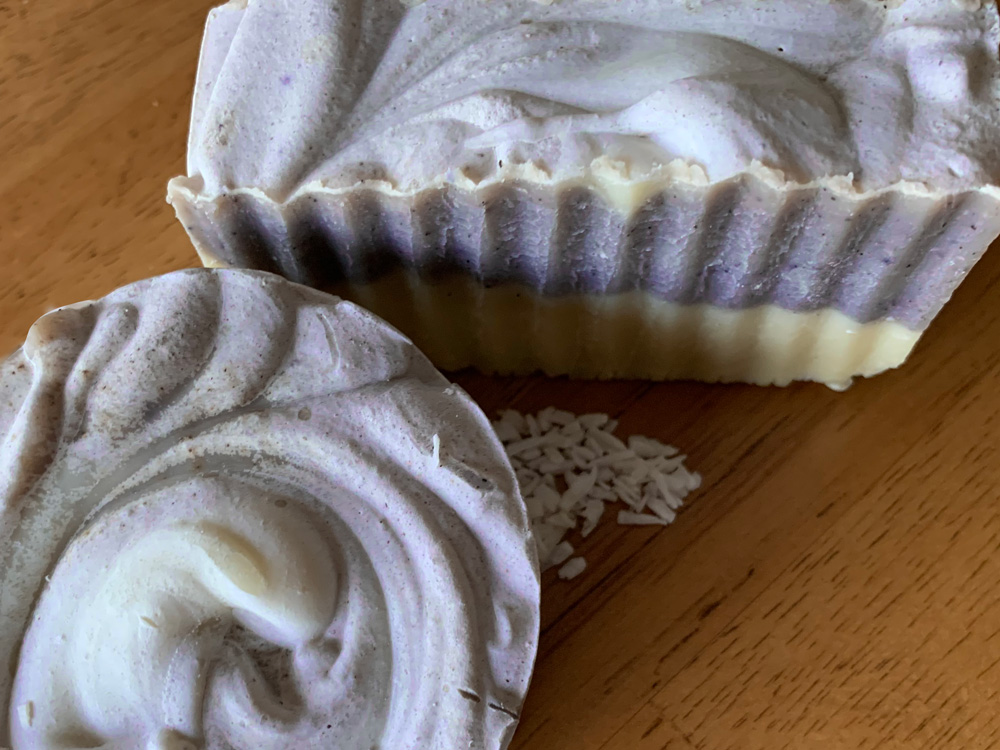 Coconut Lavender Time Machine
Olive Oil, Tallow Beef, Coconut Oil, Mango Seed Butter, Lavender essential oil, Coconut milk, Alkanet Root Powder, White Titanium Dioxide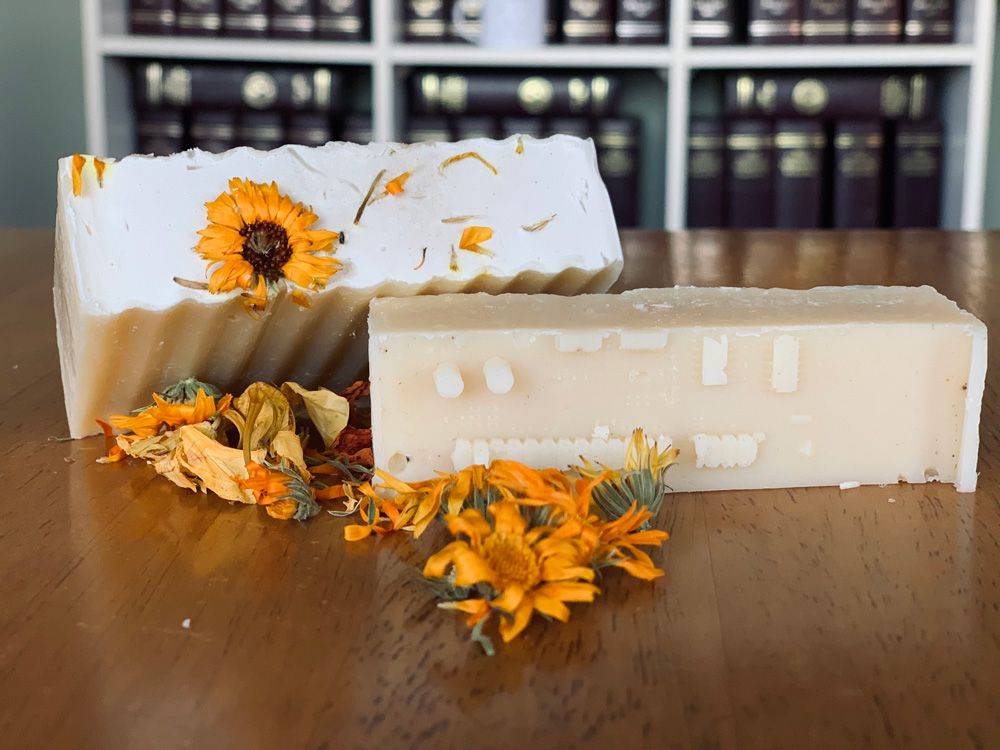 I never promised you a rose garden
Olive Oil, Coconut Oil, Tallow, Castor Oil, Mango Seed Butter, Rose and Turmeric Essential Oil, Calendula (from our garden)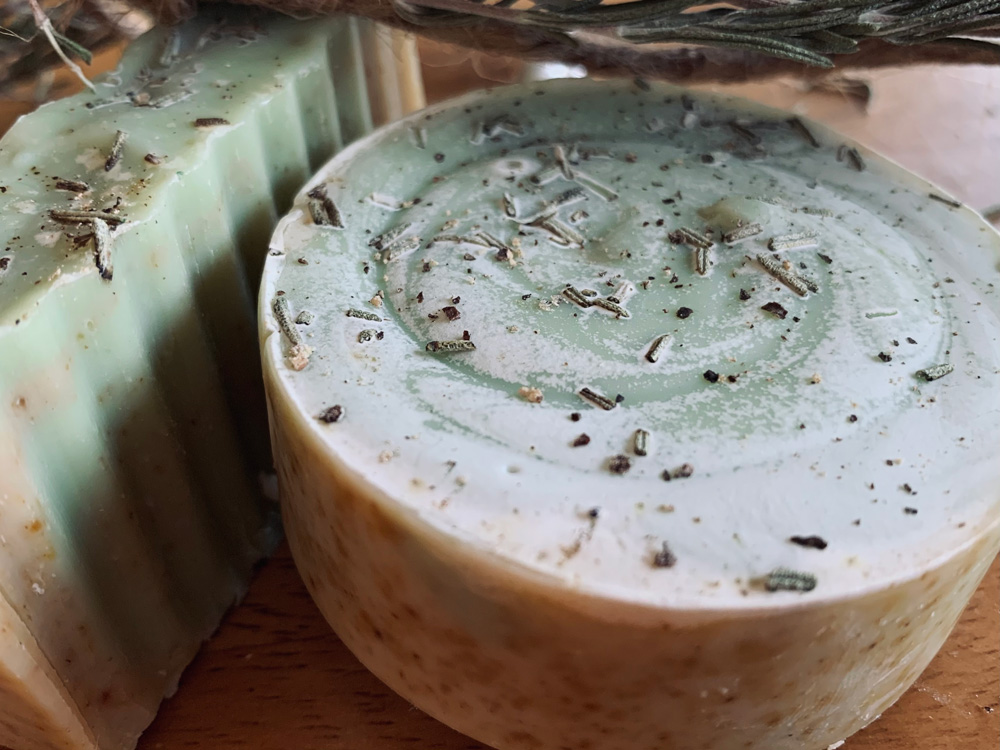 Rosemary Black Pepper Bastille Soap
Olive Oil, Coconut Oil, Mango Seed Butter, Rosemary Essential Oil, Ground Rosemary, Black Pepper Essential Oil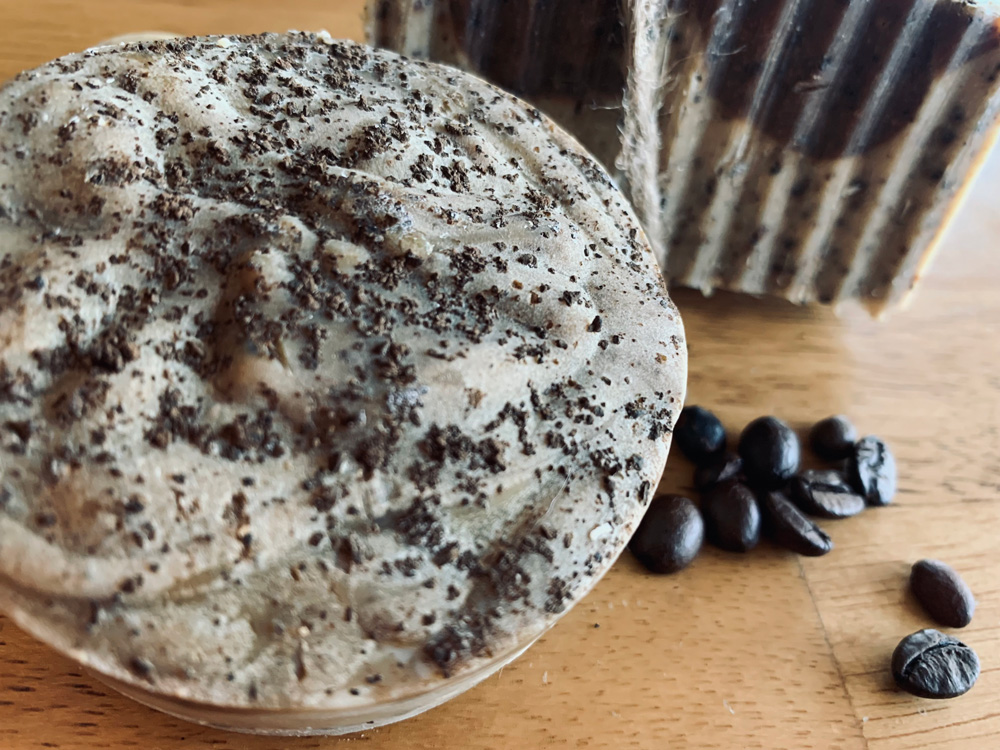 Morning Mochavation Bar *Scrubbie bar
Olive Oil, Coconut Oil, Coco Butter, Lard, Coffee Bean Essential Oil, Coco Powder, Coffee Grounds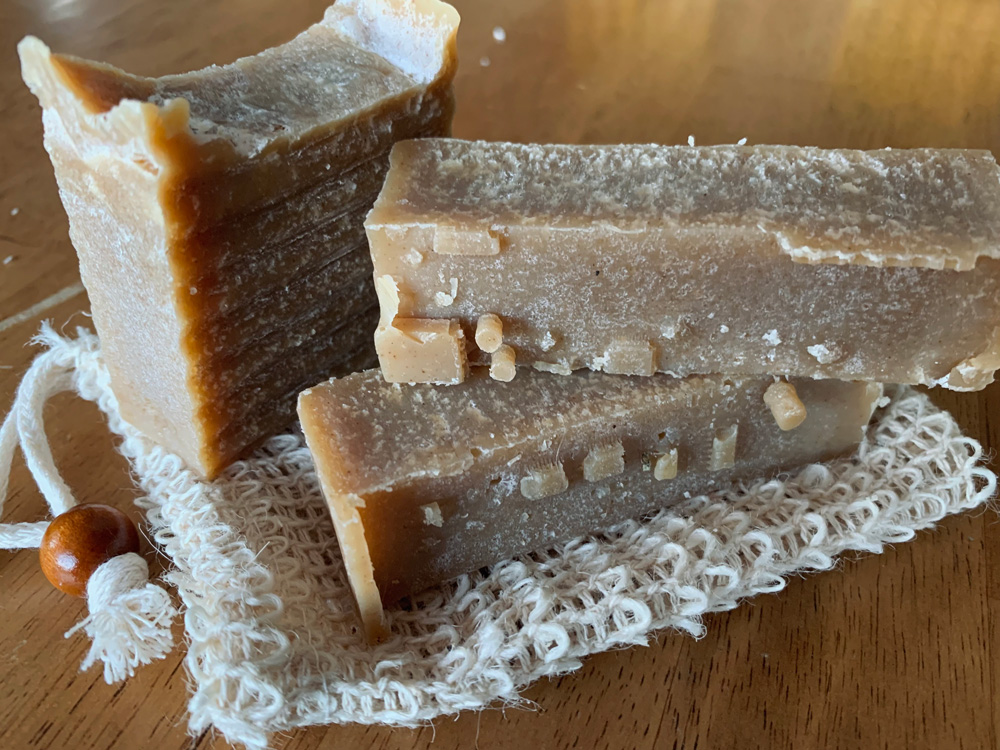 Sandalwood Bar Star *Bee And Flower Soap Sandalwood knock-off
Olive Oil, Coconut Oil, Castor Oil,Tallow, Rose and Turmeric Essential Oil, Sandalwood Essential Oil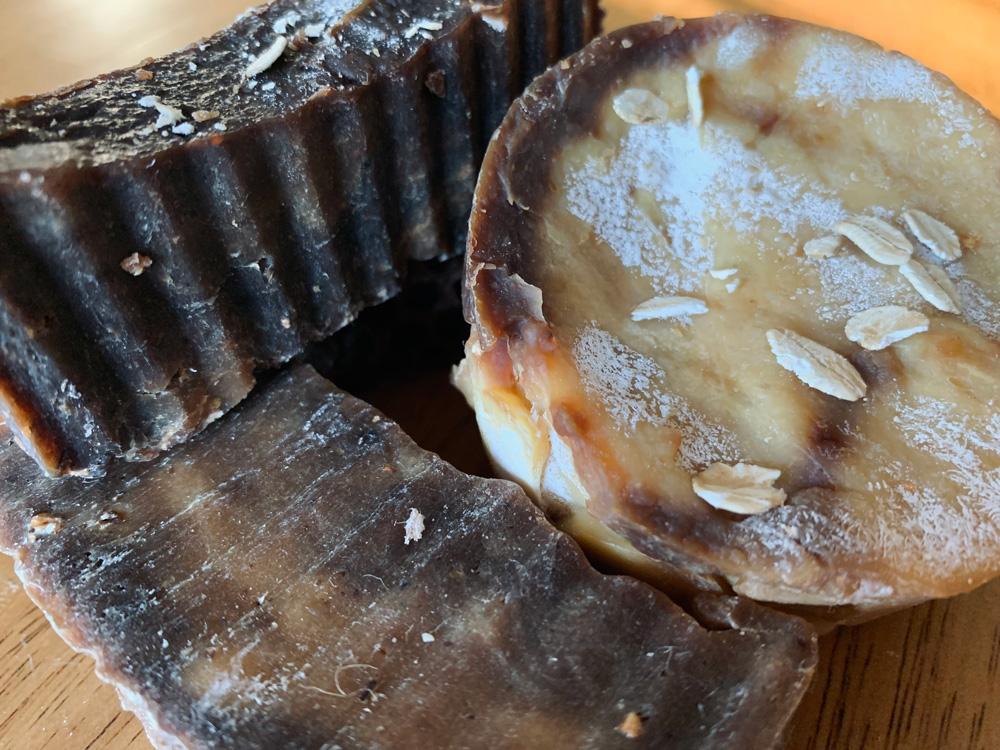 The Bees Knees
Goats Milk, Caster Oil, Olive Oil, Coconut Oil, Rice Bran Oil, Beeswax, Unpasteurized Honey from Steelhead, Vanilla Essential Oil, Oatmeal.
*this soap should be dark all the way through. Sometimes looks like a Caramilk bar… if so, wait a bit before using it. It's amazing and a hard soap to make, (and it's different every time)!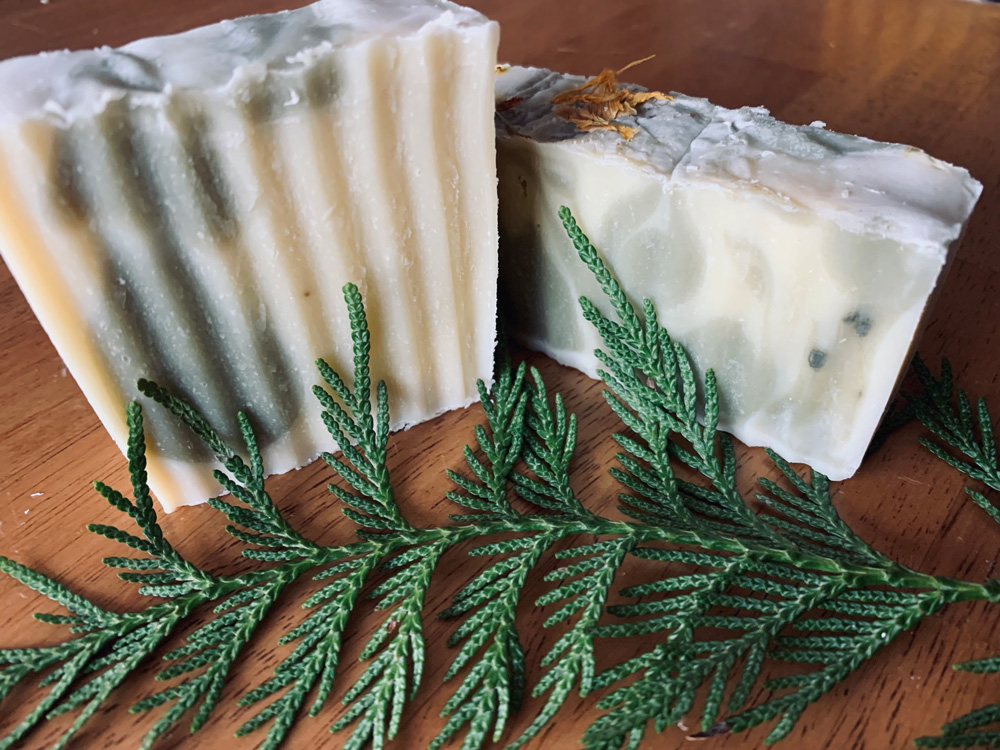 White and Green French Kaolin Clay *Still curing
With nothing in it: great for face or shaving
Olive Oil, Coconut Oil, Lard, Kaolin Clay