Project Description
This was an exciting project to be asked to join.
We created a new website in 2017, focusing on the backend area for phase 1. This site is built to grow and develop every year, as the event does. We are adding commerce for 2018, and maybe an app, tune in to see.
Each brewery participating in the event was able to fill in their own info, and request for items for the event (tables, power, etc). This saved the event director 100's of emails. The site monitored what is still needed from each vendor, and auto emails are sent to them reminders once the event date closed in.
Each vendor gets their own profile page, with full width image across the top (the breweries all had amazing images), and a profile spot of their logo. They also get to add the different beers they will pour at the event. Here is a sample (not a real brewery).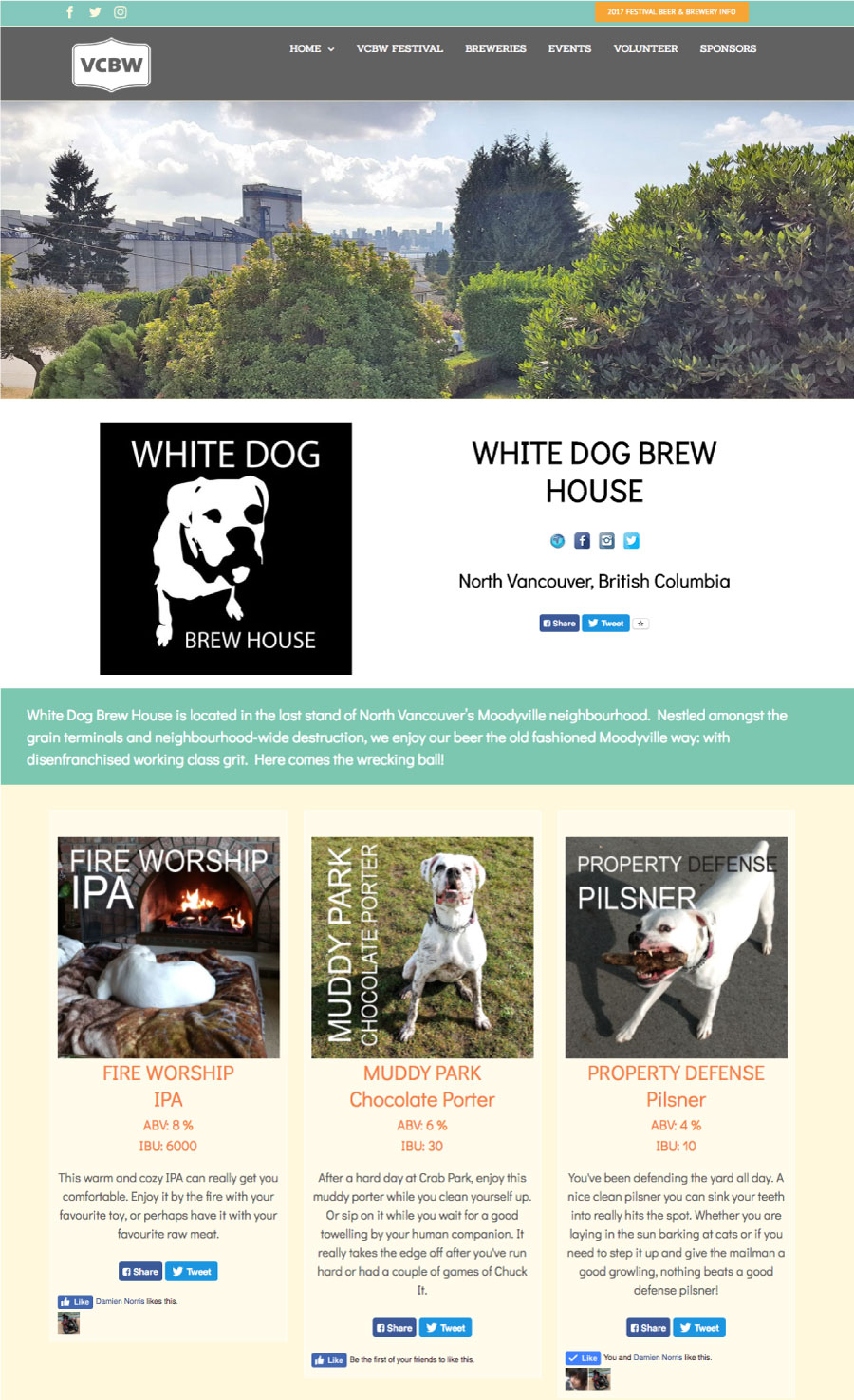 During the event, you can favour vendors and email yourself or your friends the list of your favourites. Really handy day of!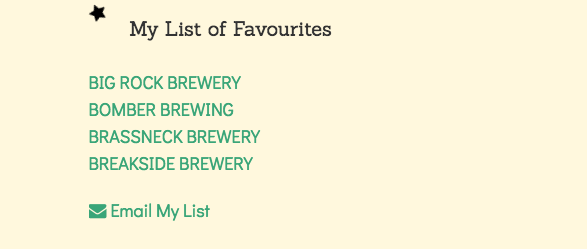 There is a map with the events on it that are held during the week. They can be added as easily as a post with a link for the tickets. Date and blurb with map capabilities.